Aluminium
Gravity-fed
Die-casting

Metal Fabrication
Design | Tool Making | Manufacture
Since 1960

CNC Milling & Turning
all materials
from design to delivery
small to large productions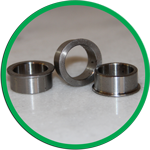 KJ Engineering
prides itself on
quality products
and unparalleled service
Our large CNC Router with a bed size of 2500mm X 1300mm is driven by our own exceptional programmer.
Dan Thompson's experience, skill and understanding makes him a great asset when it comes to designing programs for our CNC Router. This means that KJ Precision Engineering can consistently produce high quality work with perfect accuracy in a very quick time frame.
Most materials can be used on our Router, including aluminium, plastics, timber and brass and in many different sizes or standard sized sheets.
A one off product can be produced as effectively as repeated identical production, therefore no job is too big or too small for us.
With decades of engineering experience, KJ Precision Engineering are the obvious choice to take your product from concept through design, manufacture and delivery.
Call us to discuss your idea now.