Aluminium
Gravity-fed
Die-casting

Metal Fabrication
Design | Tool Making | Manufacture
Since 1960

CNC Milling & Turning
all materials
from design to delivery
small to large productions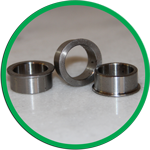 KJ Engineering
prides itself on
quality products
and unparalleled service
About KJ Precision Engineering
Long standing family owned business
KJ Precision Engineering was established in 1960 by Ken and Judy Thompson as a family owned and run Business.
Managing Director Peter Thompson along with wife Leonie now run the business keeping the family run tradition going. Peter began an apprenticeship with his father in 1977 and took over the business in the mid-eighties.
Peter Thompson has  over 35 years' experience in business, engineering and manufacturing. Peter is an experienced engineer with a quiet intelligence that is apparent in the design and manufacture of all the companies products.
Peter's strengths are in designing products that prove to be practical long standing solutions. Peter has a knack for seeing issues that may arise in a design and production life that others may not foresee, resulting in longstanding quality products which are an efficient and affordable solution.
KJ Precision Engineering has always had a strong belief in manufacturing everything "In house" with the view to efficiency and the ability to control stringent quality requirements, whilst allowing them to give excellent service and on time delivery.
KJ Precision Engineering has stood the test of time with 2010 being its 50th Birthday. The staff at KJ put the survival down to loyal customers and their desire to do what they say they will do. Many of KJ's customers have been with us for over 20 years.
KJ Precision Engineering produces its own range of products some of these being, a substantial range of Emergency Communications equipment and marina cleats. We also produce many component products for our customers by means of Aluminium Die Casting or Fabrication and Machining.
From your concept, we create a computer generated drawing and design and push that product through to manufacture and delivery. Nothing is too difficult, big or small.
KJ Precision Engineering has enjoyed a reputation for high standard workmanship and friendly customer relations for 5 decades now, and looks forward to continuing this long into the future. All of us at KJ are committed to providing excellent service to our customers by providing high quality products at competitive prices.